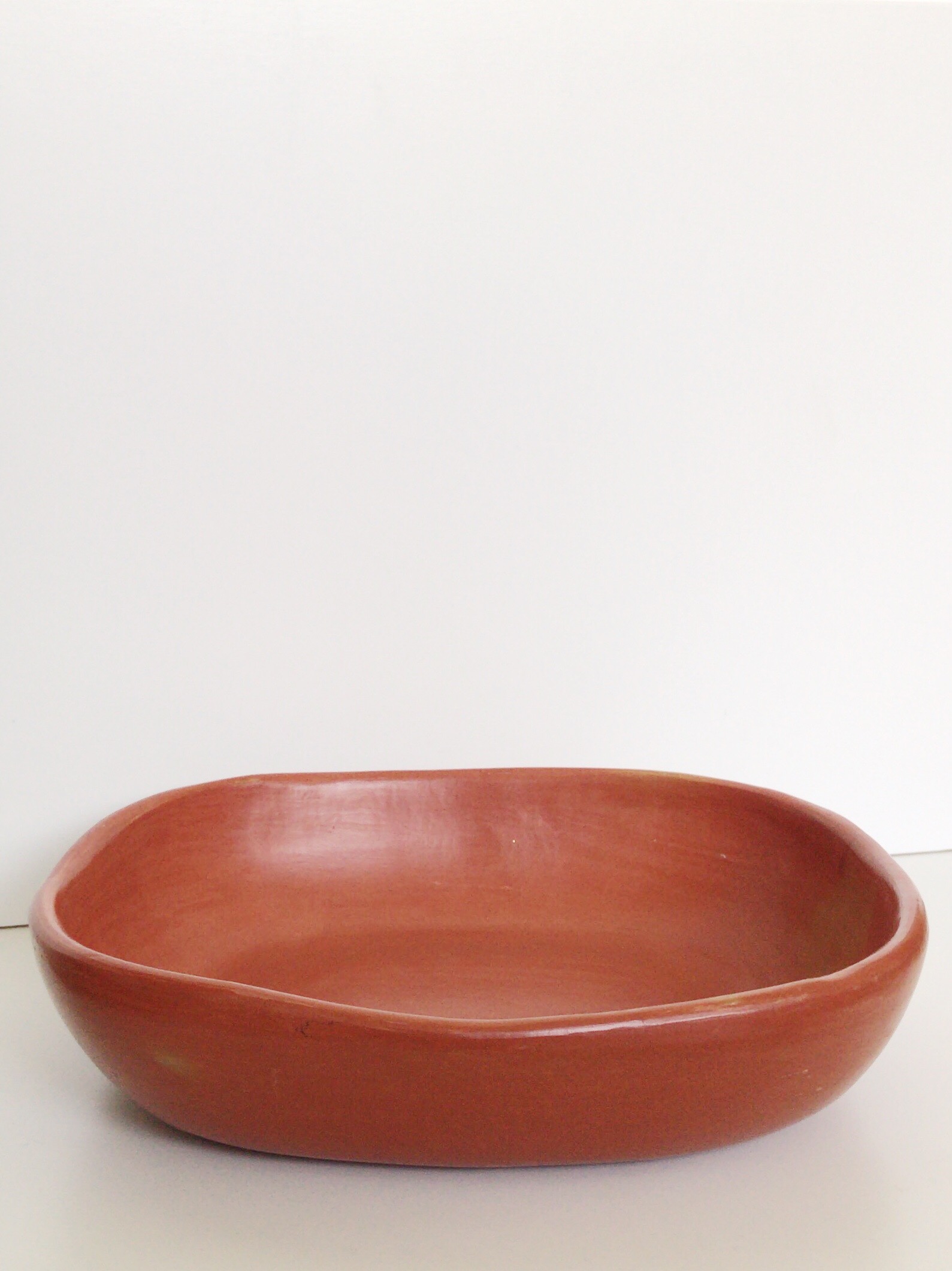 SQUARE DISH TERRACOTA
INDIGENA
A square dish for everyday use you can use for vegetables, meat, …

Size: L 27,5 cm x D 25 cm x H 6,5 cm)
Color: terracota
Material: 100% clay, neither lead nor varnish
Taking care: hand wash - dishwasher allowed but not recommended
Use: can be used on gas, electricity, oven, microwave, except induction
Maintenance: before the first use, fill the container with water up to ½ and put it in the oven for 30 minutes at 200 ° C
sold out
INDIGENA
The black pottery is handmade in the region of Tolima in Columbia. The artisans find the special clay on the shores of the Rio Magdalena river.
Every piece is dried in the sun and then polished withe specially selected pebbles. After that, they are baked at very high temperature and smoked with dried spices. That gives them the black color. Each bowl, plate or scale can be used on all sources cooking heat, except induction.
Healthy cooking: the clay pots allow you to cook with less fat, less liquid, so more flavors for a tender and tasty result. The dish goes directly from the oven to the table with elegance.