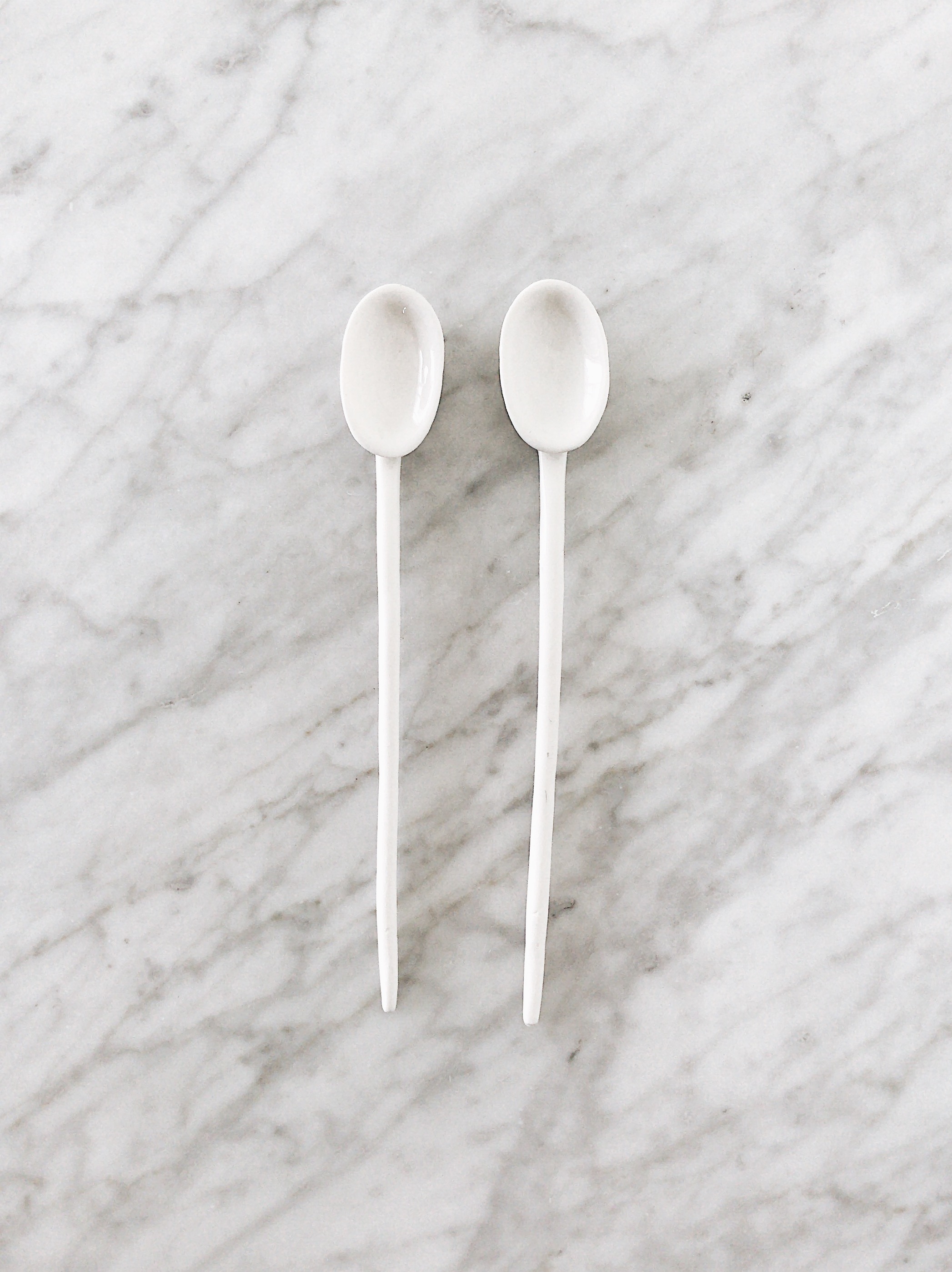 CERAMIC OVAL SPOON
The oval spoon, designed by Ellen Cole, is a long practical spoon that can be used as a coffee spoon, for tasting while cooking, ...
The spoon itself is glazed, the stem has a matt finish.
Size: L 21 cm x W 4,5 cm
Color: white
Material: ceramics
Taking care: dishwasher or handwash
Florist and photographer Ellen Cole has expressed her love for flowers in spOOn. The Antwerp-based designer discovered her passion for ceramics only recently and conveyed it almost immediately in an elegant collection of spoons. The long, imperfect steel refers to the stem of a flower. Appearance and functionality concur in spOOn.