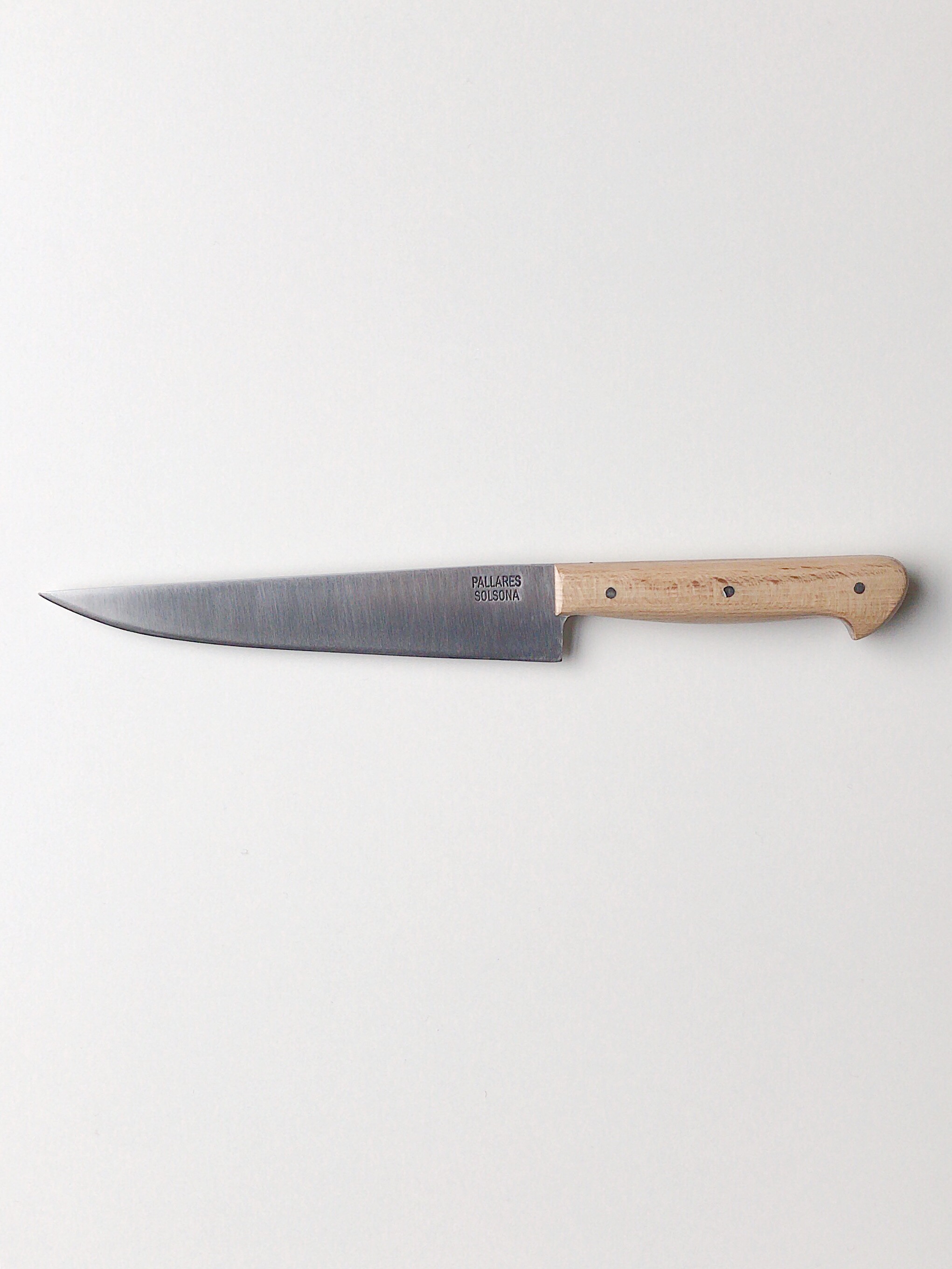 BEECHWOOD KITCHEN KNIFE

PALLARES SOLSONA
A softly pointed kitchen knife you will probably use when your regular kitchen knife is a bit to small for the job. Each piece is hand stamped and crafted in Spain by the Pallarés family, third generation knifemakers in the town of Solsona.

Size: 28 cm (17 cm blade)
Material: carbon steel* & beechwood
Taking care: hand wash. Keep the blade dry to prevent rust from forming on the blade. Wipe with a soft cloth after hand washing.
* the carbon steel blade is lightweight, and will hold it's edge longer than a typical stainless-steel blade. It will develop a lovely patina with use.
PALLARES SOLSONA

Knife making in the Spanish town of Solsona dates back to the 16th century and by its heyday in the 18th century, this small town outside Barcelona had twenty four knife making workshops. The Pallarès family has been hand crafting knives and implements for the home since 1917 and is now the last functioning knifemaker in Solsona. Known for choosing quality materials and creating impeccably fine and sharp cutting edges, the now third generation owners still hand sharpen and stamp each piece using the traditional methods employed by Solsona artisans for hundreds of years.